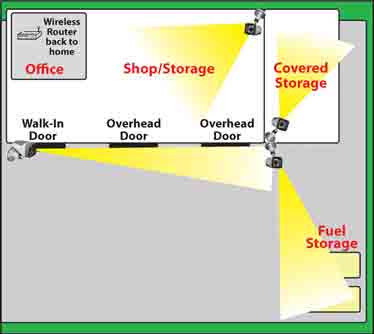 This farm chose the "Homestead" digital surveillance package because they had an office area to lock up the DVR and camera power supply. (See 3rd example below if you need a hidden system.)
This system covers all of their high value equipment and storage areas. The only change they made was to add a wireless router with a directional antenna, so that they could monitor the system from the house (approximately 400-500 feet away).
If you can get a CAT 5 cable underground to the building, we can easily locate the master components at your house (as in the second example).