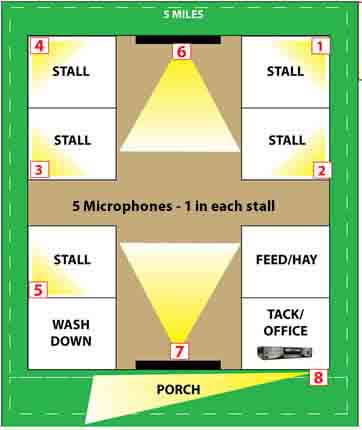 Simple Barn Camera System
This farm installed a stand-alone system in their horse barn and they monitor it from the house via a wireless router. They installed the 8 cameras "Stable Watch" farm security system to keep track of visitors, children and employees. They also have cameras and audio microphones in each stall to monitor the horses and also provide foal cctv monitoring duties.
This cctv farm security system features our "Vertex" digital DVR which allows them to monitor the horses from anywhere including a handheld PDA. Archived footage can be retrieved via the internet or transferred to a CD or DVD disk for long-term retention or study.